Health & Fitness
Dr. Raj Nagarkar honoured with Auris Health Care Award in Puducherry
National recognition for record-breaking achievements in robotics surgery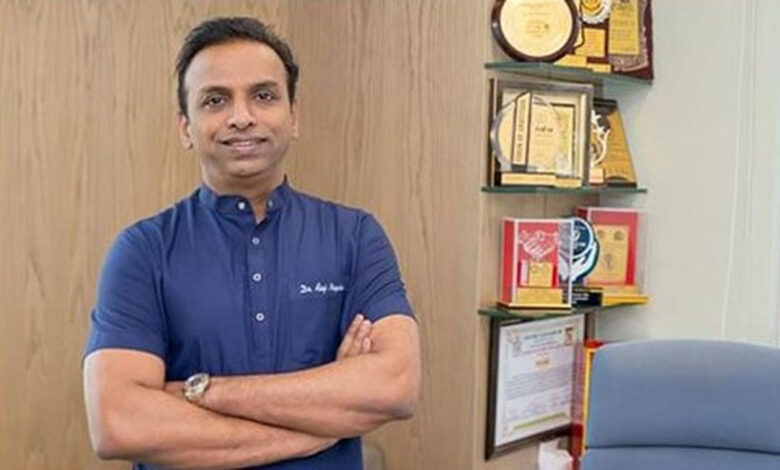 Renowned cancer surgeon Dr. Raj Nagarkar, MD & Chief of Surgical Oncology & Robotic Services, HCG Manavata Cancer Center has yet another feather in his cap, as he was recently honoured with Auris Health Care Award, at a national level function in Puducherry. Dr. Raj was conferred this award for performing a record 702 robotic surgeries along with imparting world-class robotics surgery technology.
The award was presented to Dr. Nagarkar by the Chief Minister of Puducherry Shri. N. Rangaswamy amidst various dignitaries like Minister of Information and Technology Shri. K. Laxminarayanan and MP Shri. Dr. S. Selva Ganapathy, Secretary, Medical College, Puducherry and Auris Healthcare Chief Executive Officer (CEO) Thiru Murugan, among others.
Speaking on this, Dr. Raj Nagarkar, MD & Chief of Surgical Oncology & Robotic Services, HCG Manavata Cancer Center said, "We always try to offer the best medical support to ease the suffering of cancer patients. We are committed to providing world-class modern healthcare services at fair prices and offering robotics surgery facility in the spirit of patient care, has received good response from local and international patients. Thanks to this modern technology, the patients are relieved as the pain during surgery is minimal and they have a faster recovery time."
Dr.Raj Nagarkar has performed a record 702 successful surgeries through Cambridge Medical Robotics (CMR)'s Vercious machine system and he also holds the unique record of performing 53 such surgeries in one month. Dr. Nagarkar has provided robotics surgery at a fair price to the patients not only in North Maharashtra but also in the rest of the country and abroad. Even surgeons from many advanced countries are visiting HCG Manavata Cancer Center in Nashik to trian in robotics surgery under the able guidance of Dr. Raj.
Auris Health Care is an organization based in England, which collects all the patient's disease details, treatment methods, medication information in the software. This important data is being used for future treatment of relevant patients. A similar technology is being introduced in the Union Territory of Puducherry, where the complete medical information of the patients will be collected and this award distribution ceremony was also held to mark the launch of this innovative scheme.
Dr. M. Ganesh, Head SG Gastrocare Hospital, Coimbatore who has performed more than 1 lakh endoscopies was also awarded at this function.